Our Job
Marketing solutions for web and social media customized to your needs and perfectly fitted in your ecosystem
Since 2011, we have worked on more than 700 customized projects for communication agencies', advertisers and local/regional authorities.
Do you want to surf on key moments? Are you launching a new product ? Do you want to qualify your digital communities ? We can offer you solutions to answer each of your needs and achieve your marketing goals.
Steps of a project with So-Buzz
You have a need
You launch a new product ?  You want to surf on marketing seasonal themes ?  Tell us !
We offer you ideas
You don't know what kind of campaign to launch? Rely on us to propose you ideas that match your need and your goals. 
A personal project manager for you
Your project manager write a functional specification to structure the technical and operational perimeter. 
Acceptance phase
After having internally developed and tested your project, your project manager delivers you a first version of your web application and collect your feedbacks. 
Project's launch
We assist you in posting online your operation which you can follow statistics from a back office. 
End of operation reporting
Once your operation is completed, we deliver you a detailed reporting with all figures at our disposal. 
Some examples of our solutions
The user's experience can start on your Facebook's timelime by asking your fans to comment a post. For each comment published, a private message is sent to the user to invite him to exchange with a chatbot in order to collect qualified datas.
The gamification is one of the better lever to collect data allowing to feed your CRM, produce traffic on your sale point, produce sales on your online store or even boost the engagement of your communities on social media.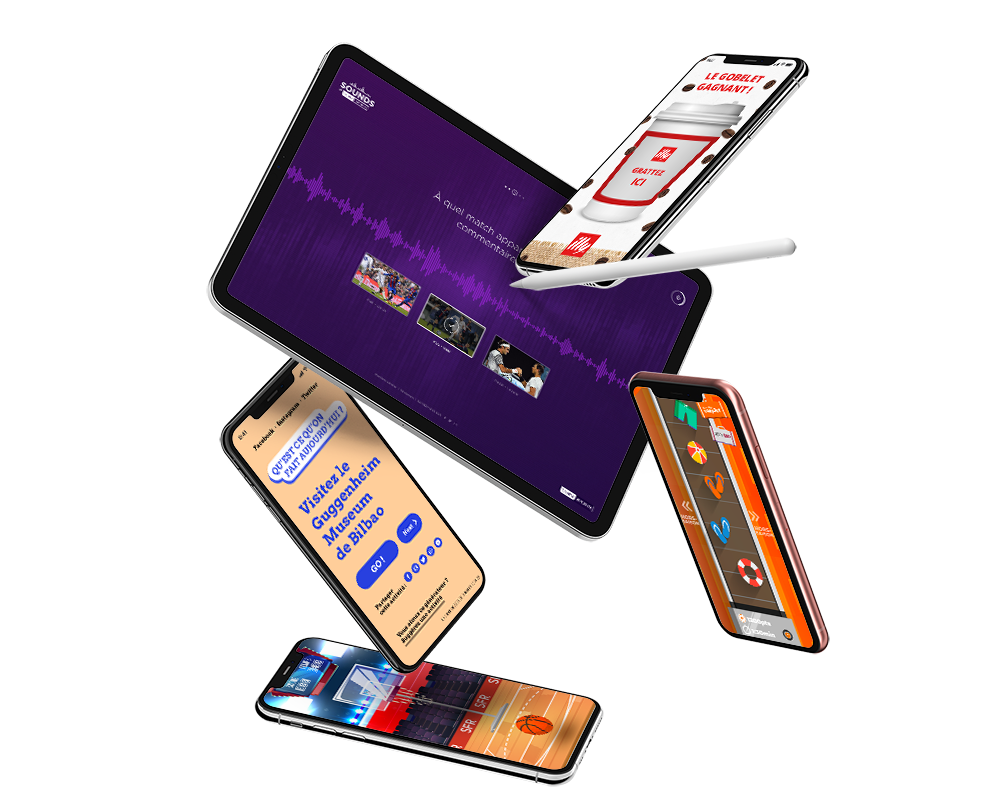 Engage your twitter's community with an original game : find the mystery code of the safe, hashtag battle, retweet competition, Instant Win, …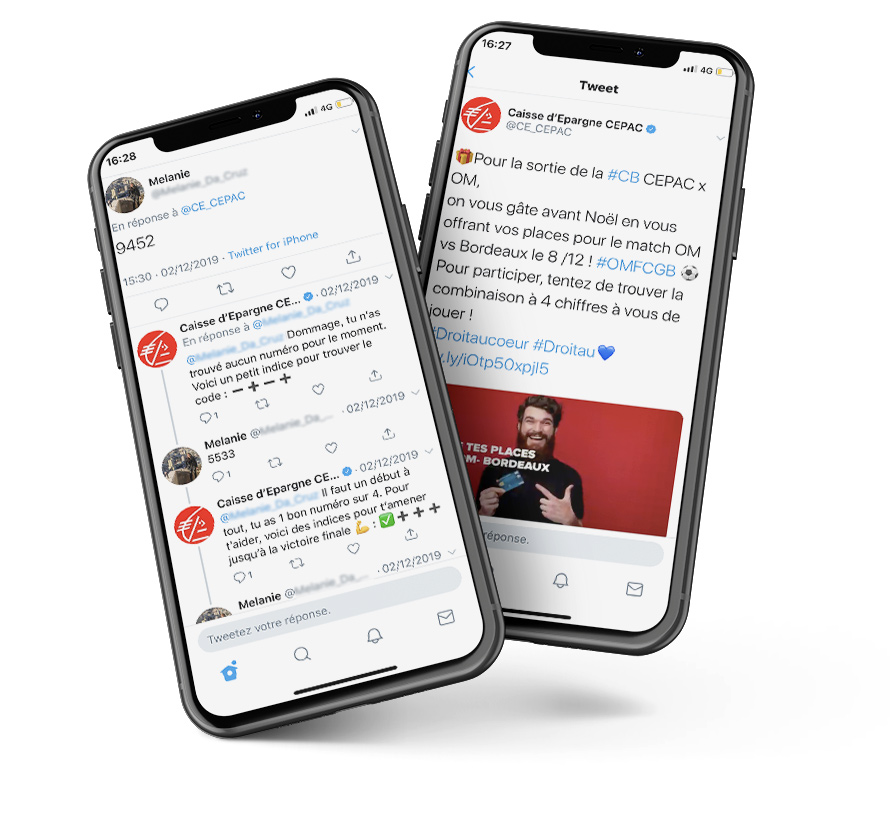 Generate visibility for your brand by proposing to your Instagram, Facebook and Snapchat communities' filters and lenses in 2D or 3D with an original and fun experience.